Serve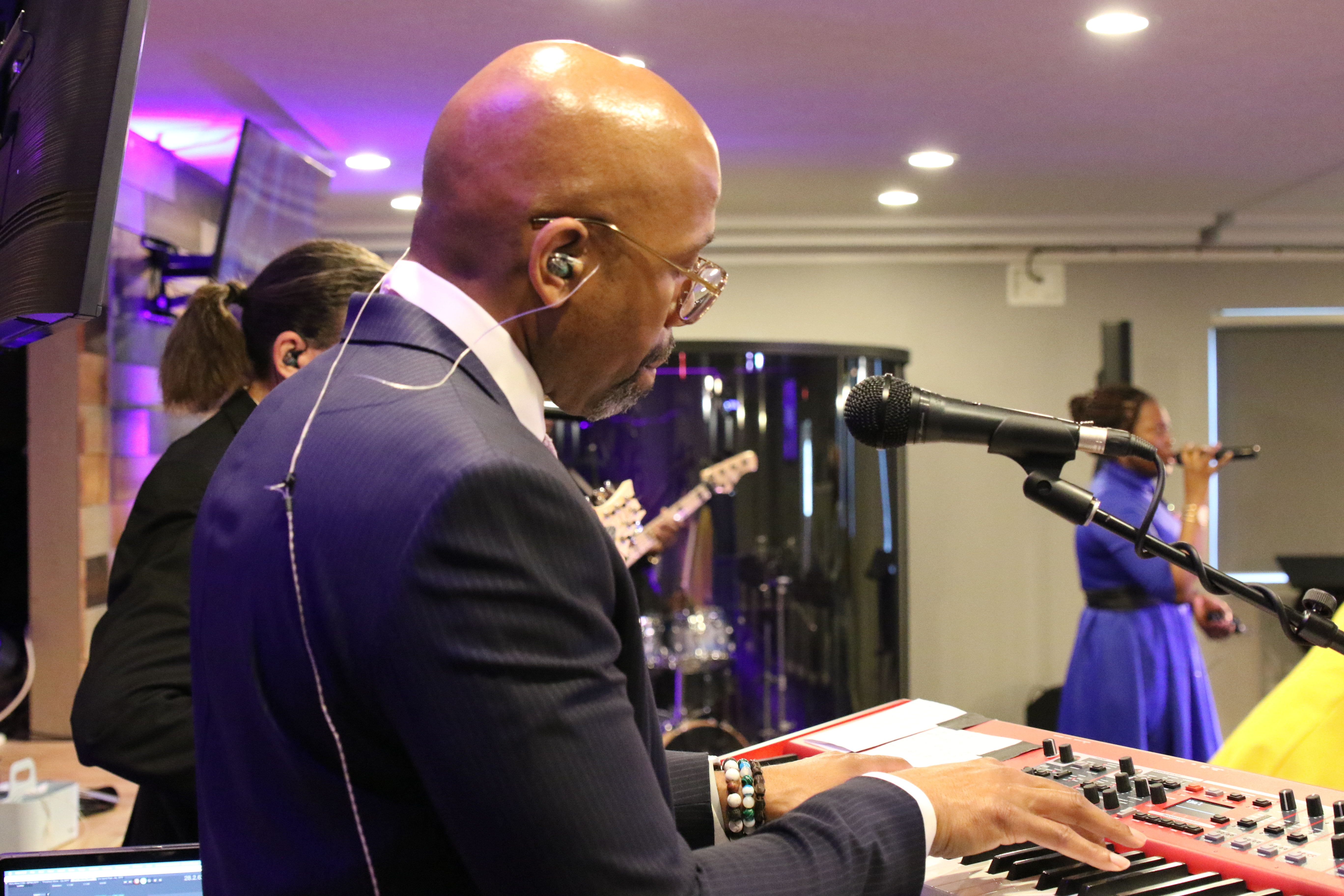 Whatever you do, work heartily, as for the Lord and not for men, knowing that from the Lord you will receive the inheritance as your reward. You are serving the Lord Christ.
Colossians 3:23 - 24
SRM Restoration Team
The SRM Restoration Team is a group of incredible people that have discovered their gifts and passions and are actively serving in them. From creating a comfortable environment by serving on a Host Team, to leading the next generation to Jesus by serving on a kids/youth Ministries Team, to crafting a dynamic experience with the media and worship teams, being an intercessor/watchman on the wall — we are a group that forcefully advances the Kingdom of
God. Our mission is to build the body of Christ by each person fulfilling their calling and serving to make an eternal difference.
Grounds/Facilities
Help keep the campus looking its best by assisting with cleaning, plumbing, carpeting, mowing, weeding, electrical, and painting; or general repairs, maintenance, set up and teardown, including special events.
Host Team
Be a part of a friendly team that loves people and makes them feel at home at SRM from the moment they step through the door. These amazing men and women prepare people for a positive worship experience by welcoming them, assisting them to a seat, facilitating the offering, and maintaining a distraction-free environment. Whether serving up a cup of hot coffee/tea or putting together a meal, this team is sure to create a smell and taste that will make people feel right at home.
Intercessory Team (Prayer & Altar Ministry)
The intercessory prayer team is a group of Holy Spirit led; faith filled believers committed to living a life of prayer. Daily going before God in prayer, supplication and thanksgiving, humbly submitting the cares and concerns of all people. As we are led by the Holy Spirit, we pray for the advancement of the Kingdom of God in alignment with the Holy scriptures. This team of fervent prayer partners comes prayed up and ready to speak the Word over individuals seeking prayer for a specific need during weekend services or special events.
Kids Restored
Share in the fun of creating extraordinary Bible adventures that will help children ages 2 to 11 build their faith and learn to apply the Scripture in their own lives.
Media Team
Assist with service planning, set design, floor and backstage assistance, TV production, videography, sound, lighting, and visual media, whether on stage, in front of a camera, or behind the scenes.
Worship Team
Provides dynamic worship encounters for main weekend services, weekly prayer services and other special services. It is our heart to help people experience God through the power of worship, music and dance.
Young Adults Restored
Real life change and growth take place in the context of relationship and the implementation of what we know and understand. As a Young Adult leader, you have a great opportunity to connect with and assist others apply Godly principles in their everyday lives (e.g., marriage, career and financial decisions).
Youth Restored
Help children ages 12-19 develop a deeper relationship with God through fun weekly topics, helping them connect with the Word of God while building strong friendships.